Big News!!!
We have some great news folks
NEW MERCH
Some old designs with a new look and some brand new digs for your wardrobe!
Thanks to our friends Mike Gilliland, Kahlie Mahonski, and our singer's aunt(she printed the shirts :)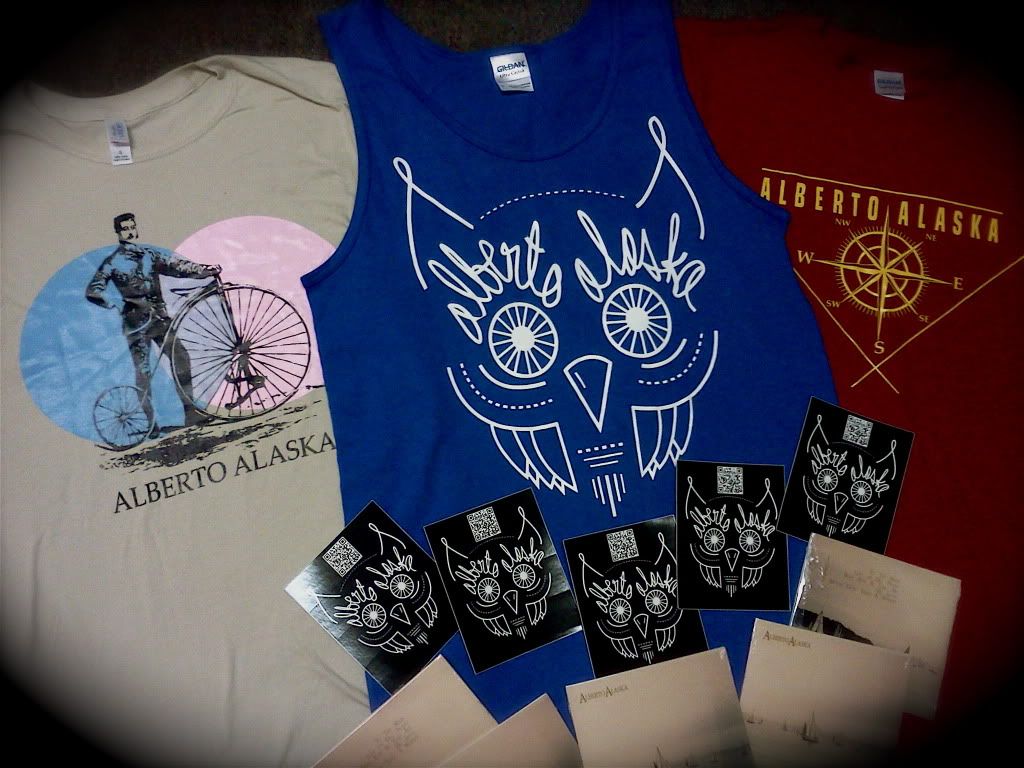 Shirts are $10
Tanks are $5
Stickers $1 or free with purchase of Shirt
EP's $5 or if you don't like material objects it is Free HERE
WE ARE FINALLY A FULL BAND, AGAIN!
Nate DeBrine has graced us with his presence once again and we can't wait to finish up our new songs with him on bass and backup vocals!
NEW SHOWS
July 7th at Dub Land Underground ROCHESTER, NY
Amigo The Devil
Verbal Surgeon
Archimedes
There I Say Is Lightning
Alberto Alaska
- $7 & $10 -
Doors 8:00pm


August 10th at The Bug Jar ROCHESTER, NY
LEAGUE
FIRE WHEN READY
LONG SINCE FORGOTTEN
& Special Guests: Alberto Alaska
- $10 & $12 -
Doors 8:00pm


And we also have 2 secret shows, aka we can't talk about them yet!
SO STAY TUNED, NEW MUSIC COMING SOON!!! 
Keep checking our Tumblr, Twitter, and Facebook for updates.
We also have a website in the works, to make things official.
Much love,
Doug
-Alberto Alaska-